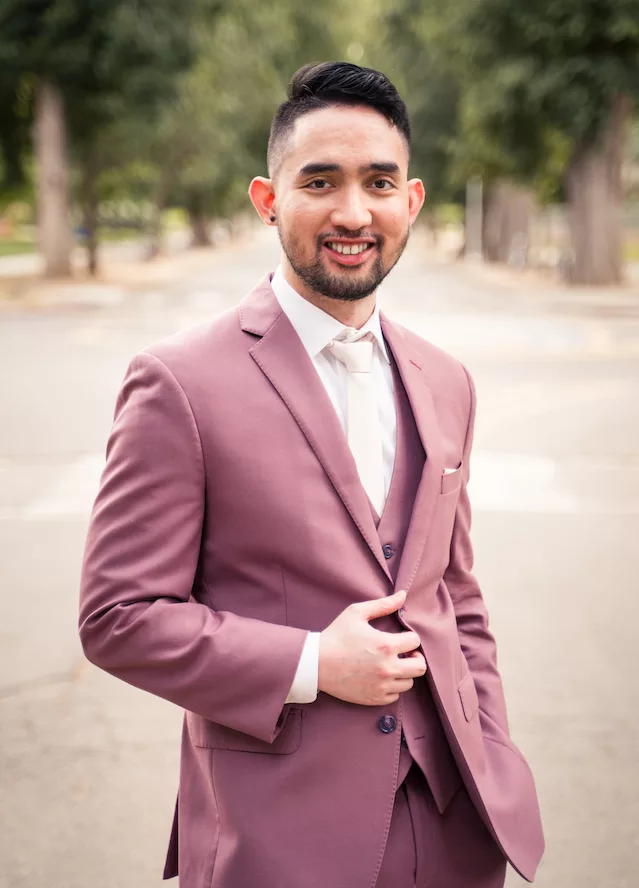 I study the language of sociocultural health issues through the combination of prosodic, corpus, and discourse-analytic approaches. 
My applied sociolinguistic research aims to advance our understanding of the role language plays in the sociocultural construction of health issues in written and spoken discourses. My current work unpacks the language of pain in the context of the American opioid crisis, focusing on the two most prominent settings in which the epidemic is addressed: policies and medical interactions. Specifically, I draw on phonetic and corpus-based discourse analytic approaches to uncover the language policymakers use in fighting the crisis and how physicians and patients discursively negotiate, reinterpret, and enact such policies in consultations. Thus, my study offers both a top-down (policies) and bottom-up (interactions) perspective into how communities linguistically address the crisis.
I am also investigating the role of race, gender, privilege, and cultural perceptions of pain in everyday discourses surrounding opioids. Specifically, I look at how pain is linguistically represented by patients and how these representations influence physicians' prescribing practices. This line of questioning provides insight into structural and institutional inequities embedded within medical interactions and the discursive approaches to potentially mitigate them.
I had my start in research examining the complex participation frameworks between the elderly with dementia and their caregivers. Often, the elderly with dementia co-construct their utterances with their caregivers to convey messages, a communicative practice that makes linguistic exploration even more relevant. At the time, I was an undergraduate at UCLA, learning that at the core of every paper I write must be knowledge creation.
For my master's thesis at UC Davis, I combine phonetic and sociolinguistic inquiries to examine patients' voice quality when describing their chronic pain, narrating symptoms, and requesting opioids. Unlike bruises or cuts, chronic pain symptoms are not always visible, so patients have to rely on speech to describe their suffering to physicians. Similarly, physicians must rely on patients' verbal descriptions of pain and suffering to make important pain management decisions. This study expands the breadth of phonetic analysis within the domain of discourse analysis, informing discussions surrounding the illocutionary role of the lower vocal tract in expressing emotions.
My dissertation brings my body of work full circle—employing both qualitative and quantitative approaches to dissect the linguistic representation of the opioid epidemic in the two most prominent areas in which this cultural issue is discussed: governing policies and their enactments within doctor-patient interactions.
My other research interests include language variation, language and gender, language socialization, language documentation, and Filipino.
Torres, P.J., (2023). Face-saving strategies and the burden of opioid policy enactments: When physicians' compliance makes patients non-compliant. Journal of Pragmatics 205, 122–136 https://doi.org/10.1016/j.pragma.2023.01.001
Torres, P.J., (2022). Modality and interpretive spaces in policies. In B.A. Diaz & R.W. Schrauf (Eds). Applying linguistics in health research, education, and policy: Bench to bedside and back again. 141-168. https://doi.org/10.1515/9783110744804-006 Links: De Gruyter Mouton. 
Torres, P. J., (2022). The Nation's Fix: The Language of the Opioid Crisis (Order No. 29212652). Available from Dissertations & Theses @ University of California; ProQuest Dissertations & Theses A&I. (2708236876). Links: Proquest
Torres, P.J., (2021). The role of modals in policies: The US opioid crisis as a case study. Applied Corpus Linguistics. https://doi.org/10.1016/j.acorp.2021.100008 Links:Elsevier | Kudos
Torres, P. J., Henry, S. G., & Ramanathan, V. (2020). Let's talk about pain and opioids: Low pitch and creak in medical consultations. Discourse Studies 22(2). 174-204.  https://doi.org/10.1177/1461445619893796 Links: Sage Publication | Kudos | PubMed | ePuB Download link
Henry S.G., White A.E., Magnan E.M., Hood-Medland E.A., Gosdin M., Kravitz R.L., Torres P.J., & Gerwing J. (2020) Making the most of video recorded clinical encounters: Optimizing impact and productivity through interdisciplinary teamwork. Patient Education and Counseling. 103(10). 2178-2184. https://doi.org/10.1016/j.pec.2020.06.005 Links: ScienceDirect 
Torres, P. J., (2015) "Iráhü táu ában funátu kápa" ("The Boy with a Red Cape"), The International Journal of Garifuna Creative Writing 3(1).